Your response to the anxieties
Both fear and anxiety send signals through the body that prepare all systems for possible danger. Hormones, such as adrenaline and catecholamine, are released in what is known as the "fight or flight" response. The sudden increase in hormone levels speeds up the heart and increases the amount of blood being pumped. At the same time, the muscles tighten, increasing the individual's ability to fight or flee from danger. The intensity of these physiological responses varies according to the seriousness of the event or thought that sparked the emotion, the strength of the individual's fear or anxiety, and his or her previous experience and genetic makeup.
While both fear and anxiety can provoke an arousal response, their other effects diverge. Very intense fear sometimes serves to "freeze" the body to protect it from harm, causing little or no change in heart rate and blocking the impulse to move. In anxiety, the physical changes caused by arousal lead to a second stage marked by thought patterns such as worry, dread, and mental replays of anxiety-arousing events.
Effective treatments for anxiety disorders are available, and research is yielding new, improved therapies that can help most people with anxiety disorders lead productive, fulfilling lives. If you think you have an anxiety disorder, you should seek information and treatment.
Thousands of scientific studies over the past several years show that high blood pressure, ulcers, migraine headaches, strokes, alcoholism, depression, anger, fatigue, drug addiction and many other medical conditions are often due to the long-term effects of stress.
Learn worries
Unrestrained anxiety can lead to any of several emotional disorders, all characterized by an unpleasant and overwhelming mental tension with no apparent identifiable cause. While most people with anxiety disorders are completely aware that their thoughts and behavior are irrational and inappropriate, this insight gives them no help in controlling their symptoms.
Faced by a threat, your body responds with a complex cascade of chemicals. The hypothalamus, alerted by the brain, pumps out a specialized hormone that ultimately prompts the two adrenal glands (perched atop the kidneys) to release the energizing hormone known as adrenaline. The result--faster pulse, higher blood pressure, sharpened awareness--is the "fight or flight" response to fear and anxiety.
Symptoms of anxiety disorders
Depressed people will seem sad, or "down," or may be unable to enjoy their normal activities. They may have no appetite and lose weight (although some people eat more and gain weight when depressed). They may sleep too much or too little, have difficulty going to sleep, sleep restlessly, or awaken very early in the morning. They may speak of feeling guilty, worthless, or hopeless; they may lack energy or be jumpy and agitated. They may think about killing themselves and may even make a suicide attempt. Some depressed people have delusions (false, fixed ideas) about poverty, sickness, or sinfulness that are related to their depression. Often feelings of depression are worse at a particular time of day, for instance, every morning or every evening.
Not everyone who is depressed has all depression's symptoms, but everyone who is depressed has at least some of them, co-existing, on most days. Depression can range in intensity from mild to severe. Depression can co-occur with other medical disorders such as cancer, heart disease, stroke, Parkinson's disease, Alzheimer's disease, and diabetes. In such cases, the depression is often overlooked and is not treated. If the depression is recognized and treated, a person's quality of life can be greatly improved.
Symptoms of this disorder are often mild, and do not interfere with work or social situations. If symptoms are severe, however, they can disrupt daily activities. Because people with generalized anxiety disorder often have another physical or emotional disorder, such as depression, there has been much learned debate as to whether anxiety disorder exists on its own. But recent studies indicate that there really is such a disorder, and that it can be helped by diagnosis and treatment. The symptoms of generalized anxiety disorder usually begin in youth and may go untreated for decades. However, they tend to diminish with age. One study found that only 3 percent of cases of generalized anxiety disorder began in those 65 and over. The problem is more common among women than men and often runs in families.
If you have been excessively worried about a number of everyday problems for at least six months and have at least six of the common symptoms of anxiety listed earlier, you may have generalized anxiety disorder. Check with your family physician or mental- health professional. Generalized anxiety disorder is highly treatable.
Root cause of anxiety disorders
Biochemical theory suggests that biologic imbalances, perhaps among the neurotransmitters in the brain, may be the primary cause of anxiety disorders. Indeed, in one study researchers were able to trigger a panic attack in some people simply by infusing certain chemicals. Many scientists involved in anxiety research now argue that correcting biochemical imbalances with medication should be the first goal of treatment. Other studies suggest that biochemical changes can also be achieved through the psychological and behavioral changes produced by psychotherapy.
There's little doubt that all our thoughts and feelings are rooted in transmissions between nerve cells in the brain. These signals are passed from cell to cell by chemical neurotransmitters released at the synapse (tiny gap) between one cell and the next.
1. Remember that though your feelings and symptoms are very frightening, they are not dangerous or harmful. 2. Understand that what you are experiencing is an exaggeration of your normal bodily reactions to stress. 3. Do not fight your feelings or try to wish them away. The more you are willing to face them, the less intense they will become. 4. Do not add to your panic by thinking about what "might" happen. 5. Stay in the present. Notice what is really happening to you as opposed to what you think might happen. 6. Label your fear level from zero to 10 and watch it go up and down. Notice that it does not stay at a very high level for more than a few seconds. 7. When the fear begins to trigger "what if" thinking, focus on and carry out a simple and manageable task such as counting backwards from 100 by threes or snapping a rubber band on your wrist. 8. Notice that when you stop adding frightening thoughts to your fear, it begins to fade. 9. When the fear comes, expect and accept it. Wait and give it time to pass without running away from it. 10. Be proud of the progress you make, and think about how good you will feel when you succeed this time.
Medicine for anxiety disorders
Psychopharmacology, the treatment of psychiatric disorders and emotional distress with medication, has developed over the last fifty years, as our understanding of the workings of the brain has increased in sophistication. When medication is prescribed for mental and emotional illness, the most frequent goal is to restore the chemical balance within the brain, thereby restoring equilibrium to the entire system. Certain drugs function to address certain symptoms, such as when sedatives are prescribed for insomnia. Medications can work to slow disease processes, such as when anti-oxidants are used to treat Alzheimer's. Still other drugs control cravings and curb other problematic behaviors, such as taken to control alcoholism.
It is not entirely clear why psychotropic medications work; yet, it appears that they reestablish balance within the chemistry of the brain. Behavior is determined through messages transmitted within the brain from one nerve cell to another through various chemicals. These chemicals are called neurotransmitters. Through the millions of nerve cells within the brain, chemicals trigger memories, sleep patterns, perceptions, feelings, moods and thoughts. The electric current that carries the messages are received by nerve ends, called synapses, which then release the neurotransmitter. These chemicals, in turn, propagate the message by stimulating the next nerves in line to send on the electrical message. Once used, the neurotransmitter chemical is returned and stored in the nerve end. This recycling process is called reuptake. When this signaling process goes askew, the effects are seen in a person's behavior and experienced in his emotions, perceptions, sensations, and ideas.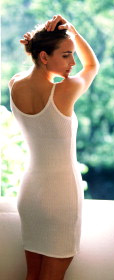 Definitions
Anxiety

A state of uneasiness and apprehension, as about future uncertainties.


Worry or tension in response to real or imagined stress, danger, or dreaded situations. Physical reactions such as fast pulse, sweating, trembling, fatigue, and weakness may accompany anxiety.


Anxiety disorder

A psychiatric disorder involving the presence of anxiety that is so intense or so frequently present that it causes difficulty or distress for the individual.


Anxiety disorders

Any of various disorders in which anxiety is either the primary disturbance or is the result of confronting a feared situation or object; they include obsessive-compulsive disorder and posttraumatic stress disorder.


Fear

Fear is an unpleasant feeling of perceived risk or danger, whether it be real or imagined.


Depression

In psychiatry, a symptom of mood disorder characterized by intense feelings of loss, sadness, hopelessness, failure, and rejection.


Mental health

A state of emotional and psychological well-being in which an individual is able to use his or her cognitive and emotional capabilities, function in society, and meet the ordinary demands of everyday life.


The psychological state of someone who is functioning at a satisfactory level of emotional and behavioral adjustment.


Stress

A state of extreme difficulty, pressure, or strain.


A physical and psychological response that results from being exposed to a demand or pressure.