The skin is often known as "the largest organ in the human body". This applies to exterior surface, as it covers the body, appearing to have the largest surface area of all the organs. Moreover, it applies to weight, as it weighs more than any single internal organ, accounting for about 15 percent of body weight. For the average adult human, the skin has a surface area of between 1.5-2.0 square metres, most of it is between 2-3 mm thick. The average square inch of skin holds 650 sweat glands, 20 blood vessels, 1000 melanocytes, and more than a thousand nerve endings.
The outermost epidermis is consists of stratified squamous epithelium with an underlying basement membrane. It contains no blood vessels, and is nourished by diffusion from the dermis. The main type of cells which make up the epidermis are keratinocytes, with melanocytes and Langerhans cells also present. The epidermis can be further subdivided into the following strata (beginning with the outermost layer): corneum, lucidum, granulosum, spinosum, basale. Cells are formed through mitosis at the innermost layers. They move up the strata changing shape and composition as they differentiate, inducing expression of new types of keratin genes. They eventually reach the corneum and become sloughed off (desquamation). This process is called keratinization and takes place within about 30 days. This layer of skin is responsible for keeping water in the body and keeping other harmful chemicals and pathogens out.
Blood capillaries are found beneath the epidermis, and are linked to an arteriole and a venule. Arterial shunt vessels may bypass the network in ears, the nose and fingertips.
The dermis lies below the epidermis and contains a number of structures including blood vessels, nerves, hair follicles, smooth muscle, glands and lymphatic tissue. It consists of loose connective tissue otherwise called areolar connective tissue - collagen, elastin and reticular fibres are present. Erector muscles, attached between the hair papilla and epidermis, can contract, resulting in the hair fibre pulled upright and consequentially goose bumps.
The main cell types of skin are fibroblasts, adipocytes (fat storage) and macrophages. Sebaceous glands are exocrine glands which produce sebum, a mixture of lipids and waxy substances: lubrication, water-proofing, softening and antibactericidal actions are among the many functions of sebum. Sweat glands open up via a duct onto the skin by a pore.
The dermis can be split into the papillary and reticular layers. The papillary layer is outermost and extends into the dermis to supply it with vessels. It is composed of loosely arranged fibres. Papillary ridges make up the lines of the hands. The reticular layer is more dense and is continuous with the hypodermis. It contains the bulk of the structures (such as sweat glands). The reticular layer is composed of irregularly arranged fibres and resists stretching.
Functions of the skin are disturbed when it is dirty and it becomes more easily damaged. The release of antibacterial compounds decreases. Dirty skin is more prone to develop infections. Cosmetics should be used carefully because these may cause allergic reactions. Each season requires suitable clothing in order to facilitate the evaporation of the sweat. Sunlight, water and air play an important role in keeping the skin healthy.
Your skin is your armor, your shield from the elements. Yet when was the last time you really thought about what you need to do to take care of it? Throughout your life, genetic and environmental factors will cause a lot of wear and tear to your skin. But you are never too young or too old to start taking care of your skin.
Exercise, rest, and good nutrition lay the foundation for beautiful, healthy skin, inside and out. A proper diet is not only good for your overall health, it also helps to ensure that your skin will receive all of the vitamins, minerals, and nutrients that it needs to maintain and repair cells. Drinking purified water is another good way to keep your skin healthy. Water helps to hydrate the skin and move waste and nutrients through the system. It is very effective mixing a teaspoon or capful of Organic Apple Cider Vinegar in with your water. Do not drink Tap Water.
The most important way to care for your skin is to protect it from the damaging rays of the sun. Ultraviolet radiation damages the skin and can lead to wrinkles, premature aging, age spots, and cancer. Take extra precautions to make sure your skin is not exposed to the sun's rays. Use a natural sunscreen, or a moisturizer that contains sunscreen (at least SPF 15) everyday. Your skin does need some sunlight 10-15 minutes of direct exposure daily.
Wash your skin thoroughly on a daily basis to remove the dirt, debris, pollutants, and perspiration that accumulates on a daily basis. If you have dry or sensitive skin, use only warm water to wash your skin and use a mild natural cleanser every few days. If you have normal or oily skin, be sure to wash with a gentle cleanser on a daily basis. Be sure to brush your teeth before washing your face, as toothpaste residue can irritate sensitive facial skin.
Acne, pimples, sunspots, age spots, wrinkles and other blemishes are skin conditions that plague people the world over. The global beauty industry already makes billions of dollars every year as women everywhere embark on quests to preserve (or achieve) a youthful, glowing appearance. Responding to this need, dermatologists, and other specialists continue to look for the best and safest possible treatments and formulations to combat skin ailments, the most common of which is acne.
Why is it that practically everyone in the middle class to the upper levels of demographics in any country are worried about getting wrinkles? Maybe it is the fear of getting old or looking old, or the wanting to look socially acceptable, or just plain vanity. We all have our own reasons. But whatever it is, everyone is united in wanting to solve this age old problem. However, in the first place, do we even have any idea about what actually causes these dreaded wrinkles? It's highly probable that we don't. The most important factor in finding a solution to any problem is finding out the root cause of it.
As we age, our body undergoes various changes, and so does our skin. In our skin, we have tissues known as collagen and elastin. These tissues are mainly responsible for making our skin firm and stretchable. As we grow older, the amount of collagen and elastin in our skin naturally diminishes. As a result, our skin becomes less elastic and weaker, thus creating "wrinkles".
Over the years, beauty experts and skin doctors have come up with a vast array products to treat and minimize wrinkles. Anti-wrinkle creams and ointments help reduce the appearance of wrinkles and prevent new ones from forming. These wrinkle ointments and anti-aging creams help a lot in restoring the skin's firmness and elasticity. In addition, these products contain anti-oxidants and retinol that not only aids in reducing wrinkles and fine lines on the skin, but also stimulates collagen production.
The important thing to remember when seeking out treatment for your wrinkles is to know first how your body can possibly react to the treatment. Get in touch with a skin doctor for things that you are not sure of, but are contemplating on trying out.
While it is true that physical beauty is just skin deep, it is still no reason why people, particularly women, should disregard basic skin care. Since the skin is our outermost layer, it is exposed to the harsh elements of the environment. And because it is not uncommon for people to base judgments from our cover, with the face being the first thing they look at, it is only proper that we go to great lengths to keep our skin looking clean and fresh.
There are a lot of skin care products in the market today. Unlike before when a normal bar of soap was used for skin cleansing, cosmetic companies are now producing a wide variety of skin care treatments that can address various skin concerns. However, there are cases when treatments need to be more aggressive, especially for those who have aging or blemished skin. Most, if not all, of the over-the-counter products are topical in nature, meaning it only affects the epidermis or the outer layer of the skin. Aging or blemished skin needs to be treated down to the root of the problem to see definite changes.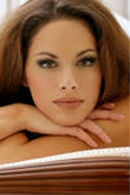 Terms interpreting
Acne

An inflammatory disease of the sebaceous glands and hair follicles of the skin that is marked by the eruption of pimples or pustules, especially on the face.


Bacteria

Microscopic unicellular prokaryotic organisms characterized by the lack of a membrane-bound nucleus and membrane-bound organelles.


Dermis

The sensitive connective tissue layer of the skin located below the epidermis, containing nerve endings, sweat and sebaceous glands, and blood and lymph vessels.


Epidermis

The outer, protective, nonvascular layer of the skin of vertebrates, covering the dermis.


Hypodermis

A subcutaneous layer of loose connective tissue containing a varying number of fat cells.


Pimples

A small swelling of the skin, usually caused by acne; a papule or pustule.


Ultraviolet radiation

Invisible electromagnetic radiation between visible violet light and X rays.